We have an extensive inventory of machinery, parts, and Landis equipment. Services include, and are not limited to, pipe-threading conversions, chaser sharping, building and rebuilding of die-heads.

The following pictures are that of standard reconditioning of Landis 12C Bolt Threader, which was modified with 10T Lanco Internally Tripped Die Heads. This particular machine was modified (by us) to be used by a Sprinkler Manufacturer to Thread Pipe & Pipe Nipples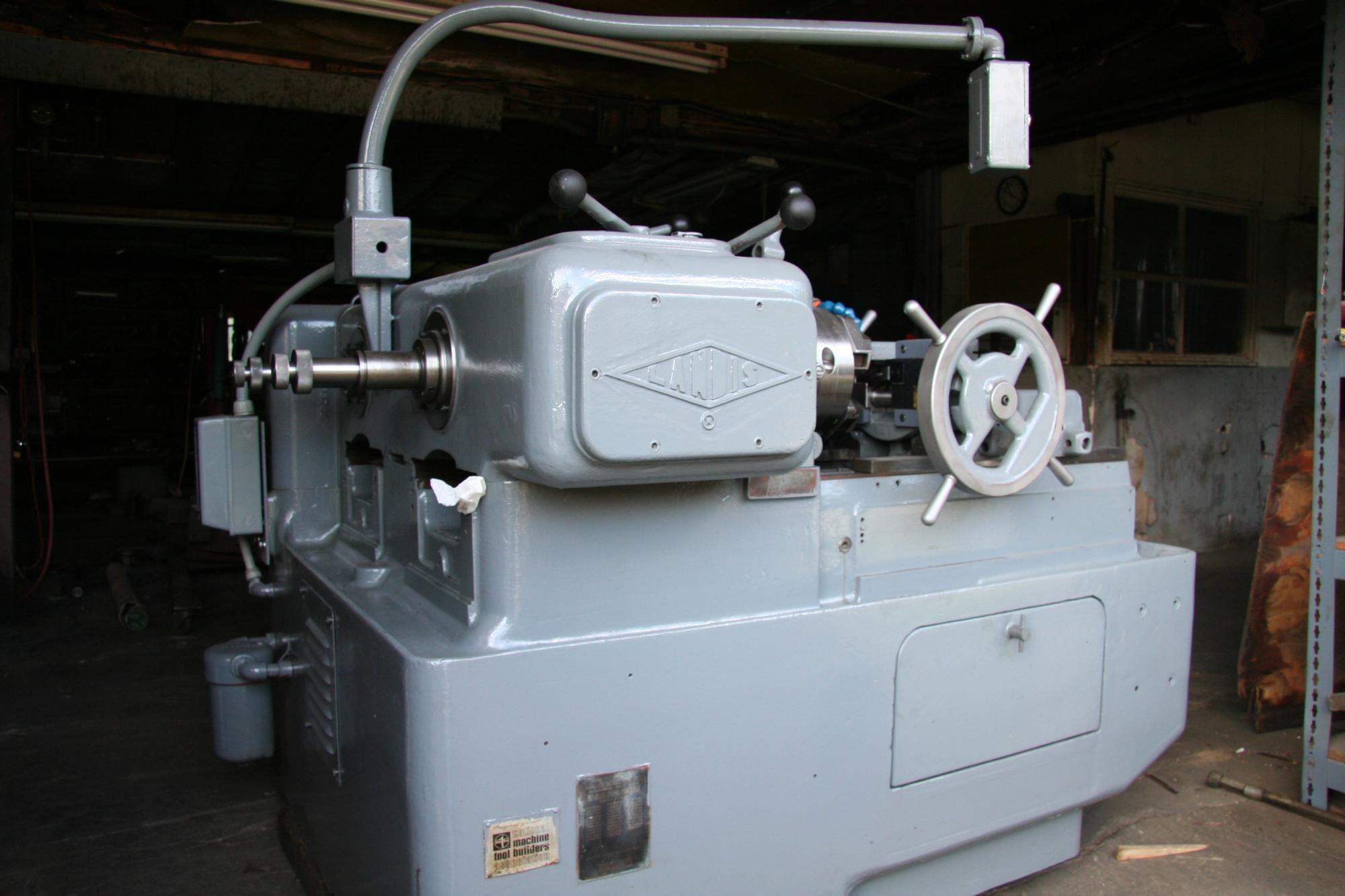 To the right are before and after pictures of an older style Landis Tumbler Gear Box Model Threading Machine modified with a Variable Frequency Drive system, which replaces the original gear box. To date, this process is unique to us here at National Equipment Co.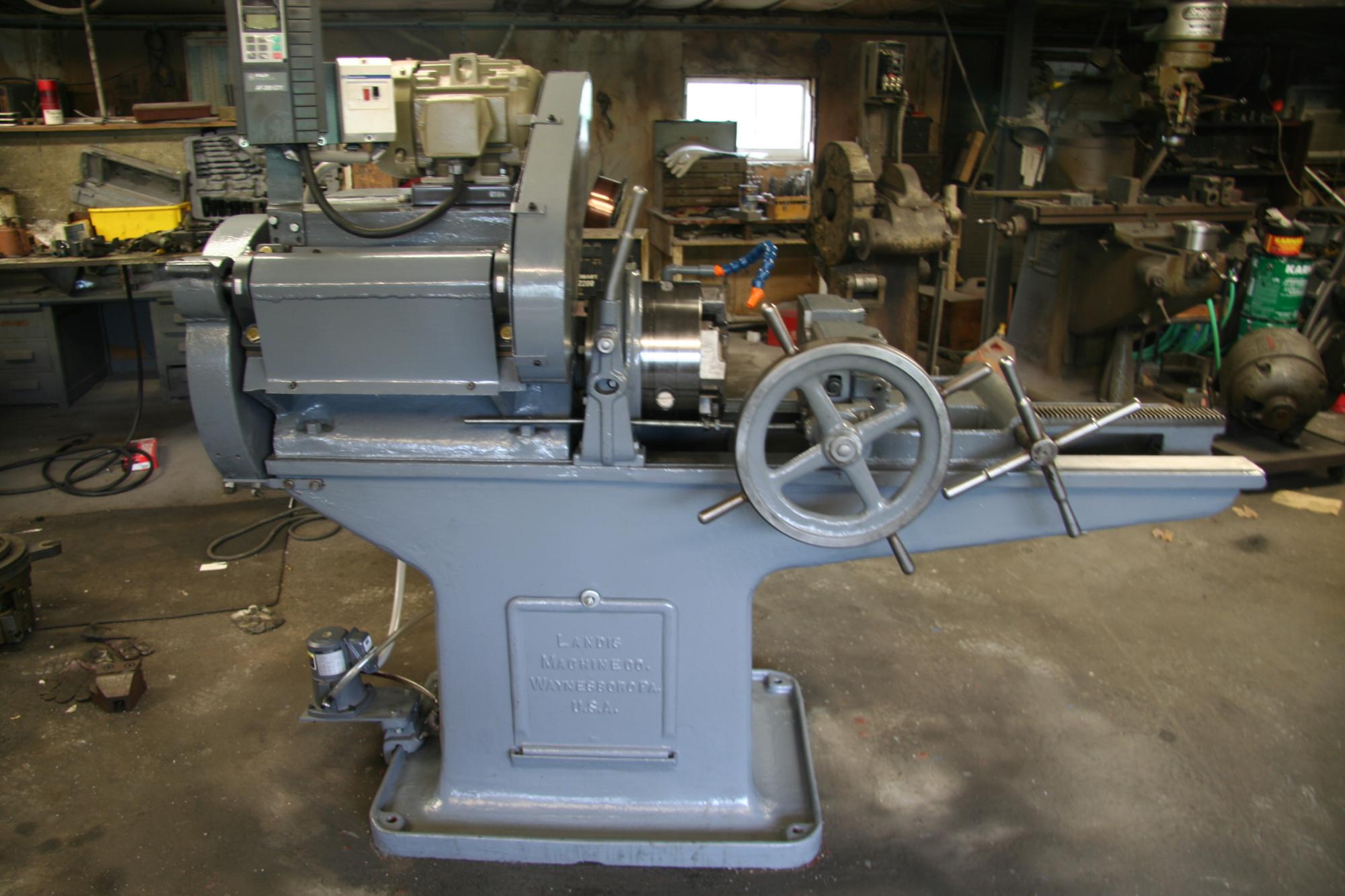 Variable requency Drive:
- This new system offers a cost effective and long term solution to the drive failure problems associated with the older style drive systems
- No need for constant attention in keeping head stock bushings and gears lubricated. The modified system is virtually maintenance free and eliminates the contamination and safety issues inherent with all the older type
drive systems
- This new system will afford you with a quieter, cleaner and more maintenance free working environment.
-Gone will be the noisy, messy, prone to failure gear boxes and drive systems of yester-year.
- This modification can be applied to most any machine requiring a multi sped drive system. With regard to Landis threading equipment, it is particularly effective on the older style "Standard Models" (which include the Tumbler Gear Box style) as well as the very old cone or center driven machines.
This is a modified Landis Automatic Nipple Machine. It has been completely stripped of it's mechanical automation and has been re-designed for the Sprinkler Fabrication Industry. It is very well suited for the Pipe & Nipple Industry as well. It has been fitted with a PLC (Programmable Logic Controller) and is pneumatically operated.
For Sales, information or Technical support, please email maurorac@aol.com, or call (732)938-5084