**NEW PRODUCTS FOR SALE**
Delivery within 1-2 days of purchase
see below
Reconditioned Landis Model 1-1/2 Chaser Grinder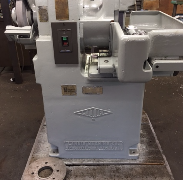 Newer Style "Flat Top" with 12" Grinding Wheels.
Serial #500 A-2.
Machine was completely disassembled, stripped, cleaned, primed and painted (2 coats of each).
Replacement parts include:
New Coolant Pump, New Chaser Grinder Fixture, New Grinding Wheels, Table Feed Bushing and Motor Bearings, as well as an added 3 Phase, 30 Amp Fused Knife Switch Box (shuts power off to Starter Control; Fuses are to protect against electrical overload, as does Starter Control). Starter Control is original and is in good operating condition.
*SOLD*
Capacity of Machine is 1/4" to 2" Pipe (with appropriate tooling)
Machine has manual Vises and manual lever feed Carriages
2 - Rebuilt Landis Lanco 16T internally tripped Die Heads
Motor: 5HP 3ph/60cy/220-440V
Machine will be tooled as requested and quoted accordingly.
This item is being offered cleaned, stripped, painted and mechanically reconditioned, with a 30 day return privilege, as well as a 6 month warranty on all parts and labor supplied by NEC.
*SOLD*
Coming Soon: Modified 2" Double Spindle Landis Standard Model Machine
**6-month warranty included**
Machine completely disassembled and cleaned.
Frozen Gear Change Shaft "C" and Gear Cog removed and repaired.
Spindle removed. Spindle, Spindle Caps (along with Front and Rear Housings) removed cleaned and re-shimmed.
Die Head disassembled and Coolant Thru Head ports cleaned and functional.
All Die Head parts filed and cleaned (including Chaser Holders).
Rear Cutoff assembly completely disassembled, cleaned and centered.
Coolant and Lubrication Pump assembly removed and Pumps reconditioned.
Coolant Lines replaced where needed; Check Valve added.
*SOLD*
Coming Soon: 2-1/2" to 8" Landis PT&C
Landis 2-1/2" to 6" Pipe, Thread and Cutoff Machine "Type 6 No-68-5"
Used/Refurbished Landis 2" Double Spindle Model "A" Pipe & Nipple Threader Serial #2L585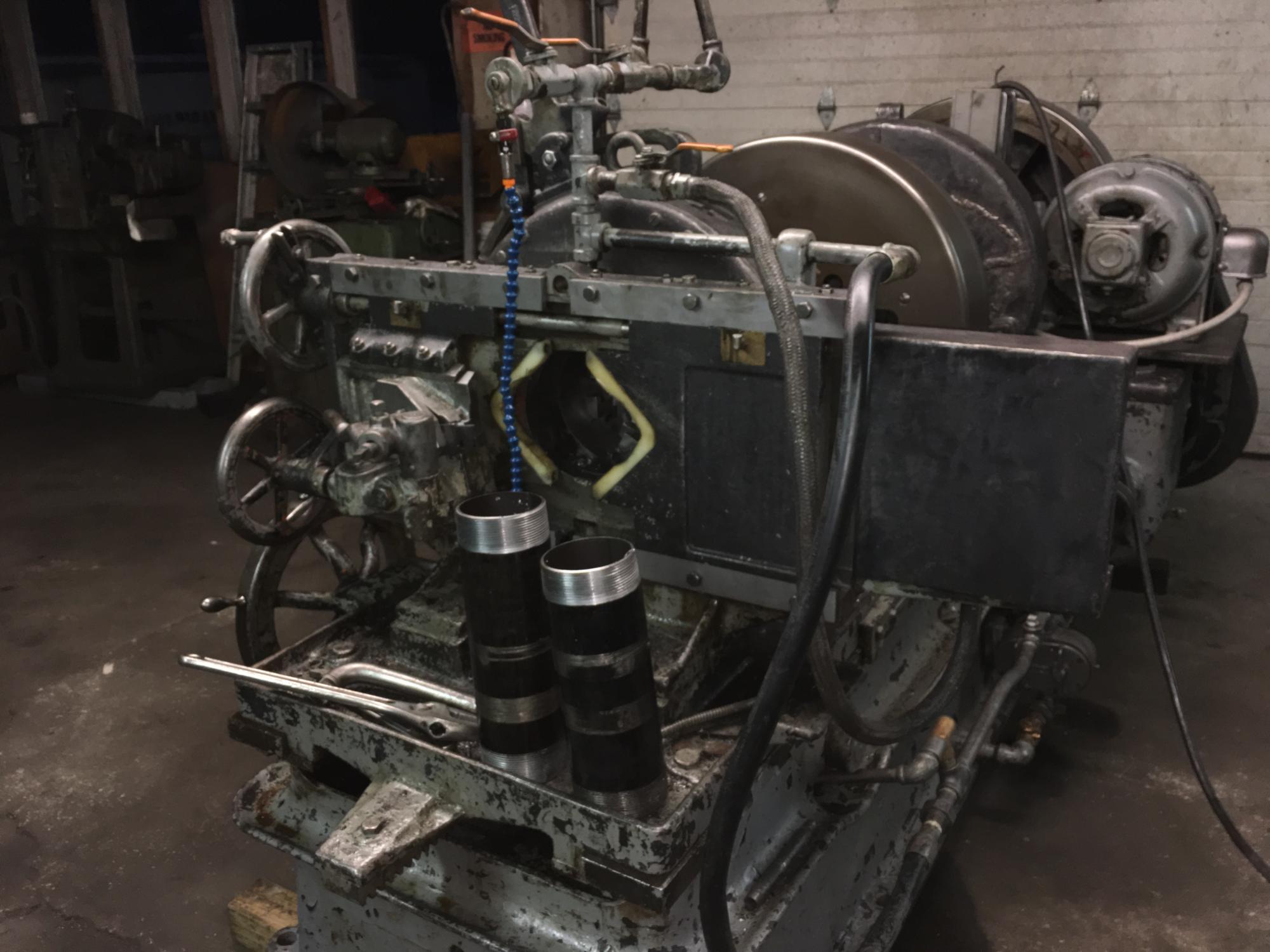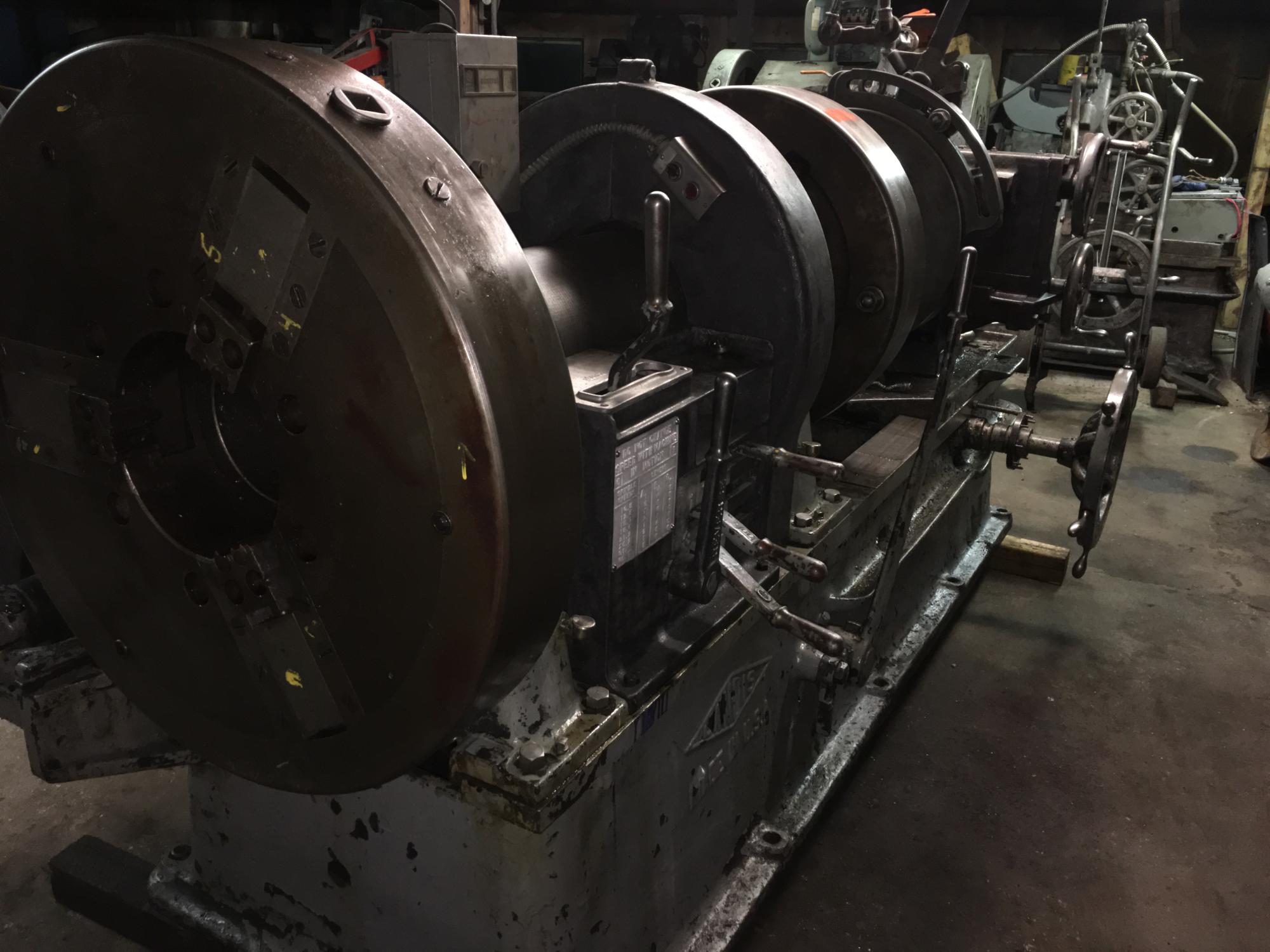 For Sales, Information, or Technical Support, please email us at maurorac@aol.com,
or call (732)938-5084
***We are also interested in equipment that you may for sale***

National Equipment is a full service Used Landis Threading Equipment Dealer.